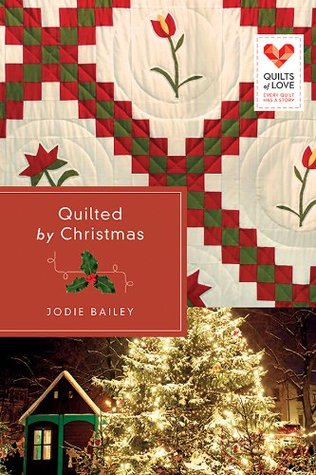 A grandmother's last wish is to communicate God's love through an Irish chain quilt.
Taryn McKenna believes she's easy to forget. Abandoned by her parents and left behind when her high school sweetheart joined the army, she vows to never love again and throws herself into her love for the outdoors and the pursuit of a college degree—something no one else in her family has ever accomplished. Her goal, as a young teacher in the hills of North Carolina, is to leave a legacy in the lives of the middle-schoolers she teaches.
When Taryn's grandmother Jemma, the only other person who ever held her close, has a heart attack that reveals a fatal medical condition, Taryn is corralled into helping Grandma work on a final project—an Irish chain quilt that tells the story of her history and the love Jemma knows is out there for Taryn. As the pieces of the quilt come together, Taryn begins to see her value. Can she learn to believe that God will never leave her behind even though others have?
---
Review:
Quilted by Christmas by Jodie Bailey is a short and sweet novel that brings the magic of the holiday alive within a family and high school romance returned from the grave. Bailey gives readers the chance to learn the meanings of forgiveness in her novel, takes place in small North Carolina mountain town. The first novel I've read in the Quilts of Love series, I will be sure to read more of these darling books because Bailey made a strong impression as a storyteller and writer in Quilted by Christmas.
Combinding a spunky grandmother, an army hero, and a sweet high school teacher, Quilted by Christmas is a story of a broken high school romance that is rekindled between a hero's return, a heroine's redemption, and a grandmother's love demonstrated through an Irish chain quilt. Bailey intricately weaves lessons of forgiveness and love through her main characters as they come to find and demonstrate God's love for His children within their own lives. Taryn McKenna, broken from abandonment and believing she is not worthy of love after a few disastrous mistakes, struggles to believe she will find happiness even when her longtime love returns from military duty. In Quilted by Christmas, Bailey shows readers that God's love outweighs every move we make through the lessons Taryn learns as she forgives herself and others. Justin Callahan returns to North Carolina with hopes to reconcile with Taryn, after leaving twelve years earlier in the midst of a heated argument that ended their relationship. A hero worthy of any female reader's admiration, Justin's actions and words are a constant reminder that while forgiveness may not be easy, it is the only way to relieve burdens and move forward from past mistakes.
In the middle of these two characters is the feisty Jemma, Taryn's grandmother and Bailey's center for all things in Quilted by Christmas. Quick witted, sarcastic, and loving, Jemma provides readers with laughter in just about every scene. I particularly enjoyed her, as well, because Jemma is not perfect and her mistake that comes to light about three-quarters of the way through the book begins a denouement much different than I expected.
Quilted by Christmas has a few moments that took me by surprise—I enjoyed the book much more than I thought I would because of those scenes, and now I have higher expectations for the rest of the series that I'm confident will be fulfilled if the authors are in any way similar to Bailey. This novel was a pleasurable read that I would consider rereading if in need of a light feel-good story. The Scriptural lessons sprinkled throughout the novel are hidden enough to not be too obvious but still available for readers to analyze without complications internally and externally of the story. I recommend Quilted by Christmas for female readers who enjoy light contemporary holiday novels.
 Rating: 3.5 stars